Facilities
Aruba Port Facilities
Oranjestad: Cruise terminal operated by the Aruba Ports Authority, N.V.
Barcadera: Multi Cargo Sea Terminal operated by Aruba Stevedoring company, N.V.
San Nicolas: Oil terminal operated by Valero Aruba N.V.
Barcadera Port Dimensions
Berthing Line 440 meters, 300 meters of Gantry Crane Rails
Bollards 1000 Kn every 26 meters
1 x Mooring Dolphin on East Side, 2 x Breasting Dolphin on West Side
Quay Depth 11 meters (Barquito Area: 2.5 meters)
Containers Area +/- 90.000 m2 with further expansion capacity
Bulk Area +/- 8.000 m2. including a third party conveyor belt operated for aggregates and third party manifold for cement, gas/lpg and liquid fuels.
Berth Line Detail Barcadera Port – Future Situation
Terminal Facilities
Reefer details
40 positions, each 480 Volt.
Temperatures beings monitored twice per day.
Port equipment
PACECO STS Crane
PANAMAX Size, SWL 40 Tons under spreader.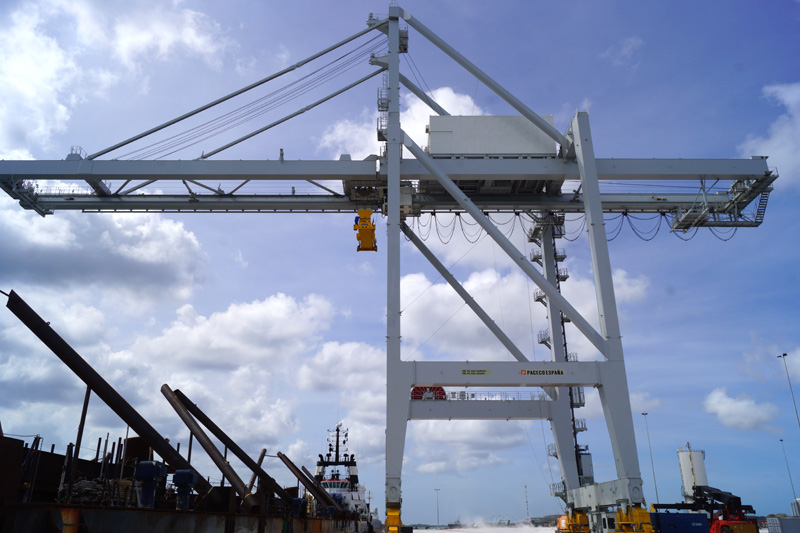 LIEBHERR Mobile Crane
SWL up to 104 Tons under hook. Spreader for containers and Over-height spreader.
Reach Stackers
4xSWL Stacking height up to 5 -containers high, max lifting capacity 45 Tons.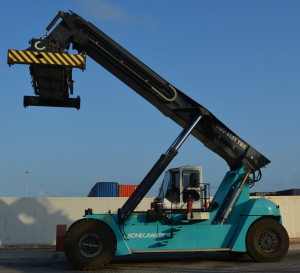 Flexi And Terminal Chassis (5 Terberg, 1 Sisu Flexi Trucks / 12 Buiscars and 4 Maffi's 40FT Container capacity)
4xSWL
ForkLifts Empty Handler
2, 4, 6, 12 Ton.
Terminal Operating System
PACECO Poseidon V4